Guindo. Diseño de Interacción
Redesign
3 things we had in mind for the redesign:
A clean design that highlights projects
Classic and timeless, since we tend to not redesign the web very often, ejem…
Liquid / grid-based layout.
Try to resize the browser and see how it behaves, we've used the Responsive Web Design technique, allowing the layout, the images and the type size to flow depending on the browser size or device resolution.
From the standard grid-based layout: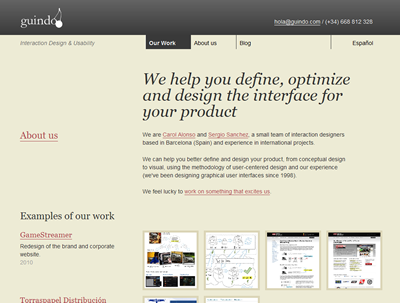 To a narrow single column, optimized for mobile devices: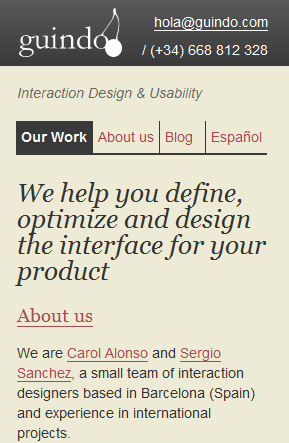 We don't claim to win a design prize or reinvent the wheel. Our purpose is just have a good tool to work from, as we still need to tweak some details. We hope you like it.