Guindo. Diseño de Interacción
Fatuous exchange on Twitter
Just an excuse to have some fun creating a couple of infographics with typical Twitter situations:
Chat witness
«Deep» Twitter conversations similar to the ones you could perform on a music concert or on a disco: disjointed and screaming to his/her ear without visual contact. The problem is on Twitter, the rest of the club is also listening.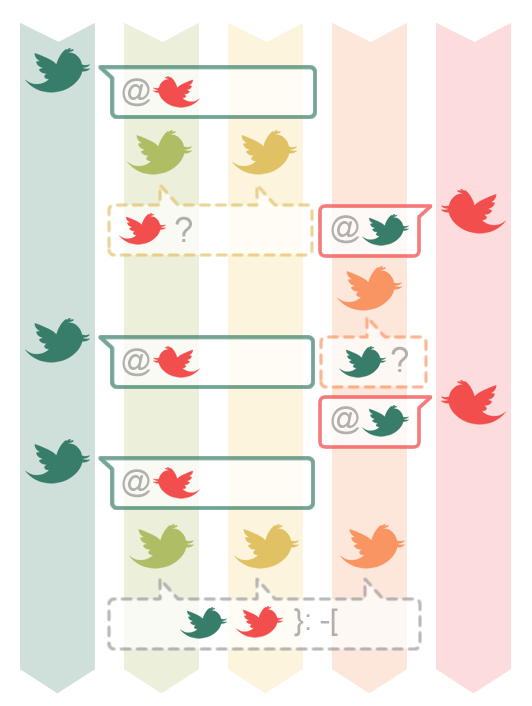 Iocus Interruptus
Also know as rush hour jokes. The kind of conversation you have with a friend, suddenly braked when one of the interlocutors leaves the bus or the subway and the other stay connected, waiting for a response. Normally the reply comes decontextualized and without any fun, or is simply a "polite" LOL.